Laptop Backlight Repair In Mumbai
Call us for instant Laptop Backlight Repair & replacement or click here to book your laptop for a repair.
---
---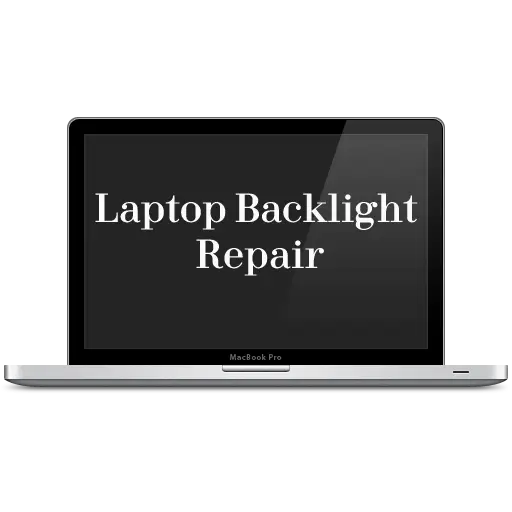 If you are looking for Laptop Backlight Repair Near Me Services in Mumbai.
If your laptop turns on but nothing shows on the screen, there's a good chance the backlight is out.  The backlight in a laptop is the small CCFL bulb that illuminates the screen, usually from the bottom of the screen.  The light then bounces off of different plastic sheets, passes through the actual LCD pixels, and displays an image.  If this bulb goes out, or if one of it's critical components go out, the laptop screen dims and it's extremely difficult to see anything on the screen.
You can call us on +91 9594423645 for all Laptop Backlight Repair including Apple MacBook Pro, Air, Dell, HP, Acer, Asus, and Alienware, Samsung, MSI, Microsoft etc. 
How to tell if your backlight is out
The best way to check is to turn on the laptop and let it boot.  A tell-tale sign that it's the backlight is if the computer boots normally – you hear the log on sound, for example – but nothing shows on screen.  Next, grab a flashlight and aim the flashlight at a sharp downward angle on the LCD.  If you can make out some colors or see your desktop, then you know the backlight isn't working.  This is one simple test to see if this is the problem you are having.