Welcome Our Apple iWatch Repair & Services In Mumbai, Thane
Apple Watch Repairs in Mumbai, Thane, and Navi Mumbai
With our service, you can get best Apple Watch Repairs in Mumbai. Our squad is here to help you reach excellent results with the Apple Watch screen repair and any other type of mobile inquiry.
Are you looking for Watch repairs for any model? Our Apple Watch Repair Technician repairing centers are the right place to check in. 
Our Apple Watch repair services are one of the most trustworthy mobile phone, tablet, and Apple product repairs in Mumbai. We believe in customer satisfaction. Therefore, provide rapid solutions to repair the damaged devices.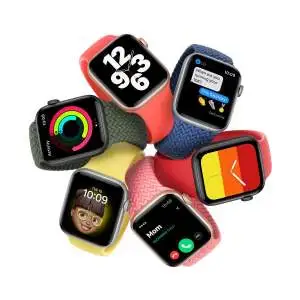 Select Your Apple iWatch Series Model And Get Repair At Same Day
Choose Your Repair Or Upgrade Below, And See How We Can Help You Today.
As Part Of Our Apple Watch Repair & Upgrade Services, We Combine Our Skills And Knowledge With Excellent Customer Service, In An Attempt To Guarantee Complete Satisfaction. Our Watch Repair Services Include:
How Is Apple Service Center Cheaper Than Apple?
Apple Watch Repair Mumbai Offers Cheaper Prices Than Apple Because Our Business Is Repairing Computers. Apple Would Likely Prefer You To Buy A New Model If Your Apple Watch Is Broken, So They Price Their Repairs Accordingly. The Price Difference Can Be Huge. And There Are A Lot Of Services Apple Won't Offer You – Such As A Flash Drive Upgrade To Give Your Apple Watch A New Lease Of Life (And An Extra Few Years Of Use). Apple Watch Repair.