Welcome To Our Apple iPad Repair & Services In Mumbai, Thane
Have a broken iPad screen, or is it Dead? Never mind
Our iPad Repair technicians are the repair experts all over Mumbai, Thane. So when you bring your iPad to our iPad repair shop, you can rest guaranteed knowing it is in the right hands. Our experience working on different models of iPad facing a difference of issues allows us to perform repairs quickly and accurately.
Now iPad Repair At Your Door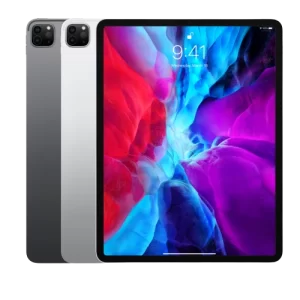 We repair all kinds iPad models like iPad Pro 11-inch (2nd generation) , iPad Pro 12.9-inch (2nd generation) ,iPad Pro (12.9-inch), iPad Air 2, iPad mini 4, iPad mini, iPad (6th generation), iPad (3rd generation), iPad Pro (10.5-inch, iPad (8th generation), iPad Air, iPad 2, iPad Pro 12.9-inch (4th generation), iPad Pr.o 11-inch, iPad Pro (9.7-inch), iPad Air (3rd generation, iPad mini (5th generation), iPad mini 2, iPad (7th generation), iPad (4th generation), iPad Pro 12.9-inch (3rd generation), iPad Air (4th generation), iPad mini 3, iPad(5th generation) at our iPad repair shop Mumbai.
Select Your iPad Model And Get Repair At Same Day
iPad Repair in Mumbai, Thane, and Navi-Mumbai
We are well known for our service at iPad Repair, Your Professional Repair Specialist. We've completed over 95,000 iPad repairs, and now we are offering dedicated repairs for Mumbai customers. You get the same high levels of service backed up by our commitment to affordable prices, whether you have a cracked iPad screen, a sticking home button, or have problems with your iPad not charging or syncing.
We appreciate how vital your iPad is at iPad Repairs, and we will have it back to you within 24 hours by next-day delivery. It's quick and easy to book it in for repair – just pick your iPad model from above and then choose the fault you have – such as a cracked iPad screen, and if you are not sure what is wrong, there is an option for that too! As soon as we replace your iPad screen or cure your fault, your iPad will be returned as fast as possible – you can even bring it in and wait if you are local to our walk-in center.
Our trustworthy team for iPad repair is available in Mumbai, Thane, and Navi-Mumbai. We have offered a pedestal where you can depend on us for most iPad repairs to guarantee the best possible result. We are always ready for help, and in terms of service, we are on par with any other repair shop, if not adequate. We take pride in that we are one of the relied independent repair centers for iPad repair in Mumbai, Thane, and Navi-Mumbai. 
iPad is the possible wise tab you can purchase on the market right now, but that doesn't mean it isn't prone to any damage. Some fail their functions, some face cracked screens, charging ports, etc. Our job here is to take those hassles away from you and deliver the phone with top-notch quality after repair. We have furnished quality repair services derived from professional technicians and teams and a tremendous communicative connection with our customers who face troubles with their iPad.
Frequently Ask Questions / Mumbai's iPad Repair
HOW LONG DOES IT TAKE TO FIX AN IPAD SCREEN?
Every model iPad has various repair methods, so times alter between models. Most iPad models take anywhere from 2-to 3 hours, depending on the size of the damage to the screen. Inner parts can take a little extended as we have to remove the screen without damage.
THE CORNERS OF MY IPAD ARE DENTED FROM THE COLLAPSE.
CAN YOU FIX THIS?
Unless we were to replace the complete housing, there is no way to assemble it perfectly. However, we have tools and appliances that help reshape the corners to be the best then they can be. We also try every screen to ensure it can defy pressure in that spot before returning your device (so that there are no magically appearing cracks when we hand it back).
I CRACKED THE SCREEN ON MY IPAD, (TOUCH SCREEN) STOPPED WORKING. IS THIS FIXABLE?
99% of issues that appear with your iPad are fixable. Even if it does not turn on, we can usually get the device to work again. Digitizer substitutes are done all the time.
MY IPAD SCREEN ISN'T DISPLAYING AN IMAGE ANYMORE.
DO YOU STILL FIX THAT?
Yes! This would be considered the LCD. We fix them all the time!
WHAT MODELS OF THE IPAD DO YOU FIX?
We fix all of them! As long as the parts are available, we have the instruments and expertise to fill all models, including the iPad Mini 4, iPad 6th Generation, iPad Pro 12.9 Inch, and even the latest ones with face ID.
CAN YOU PICK UP, FIX, AND RETURN MY IPAD ON THE SAME DAY?
This relies on a few things:
Distance from our zone

Area of damage to the iPad

Type of repair

Time Schedule
As long as the iPad is picked up early enough, we can generally complete the complete repair and drop it off before the end of the day. Just let us know your program, and we will do our best to work around it.