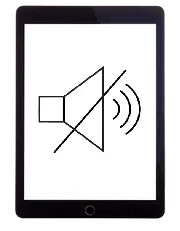 iPad Speaker Replacement In Mumbai, Thane and Navi-Mumbai
If you face good problems with your iPad, you may require an iPad speaker replacement. Unfortunately, it is a typical problem and one that can be relatively difficult to fix. Here at iPad Service Center, we offer a variety of iPad repairs for an affordable price. We don't suggest DIY yourself because you will require removing the iPad and changing the speaker. However, if you would like to fix it yourself first, check out the repair error you can make while setting up an iPad.
Is my iPad Speaker broken? A low sound, or liquid damage, Buzz sound.
It's relatively easy to tell if your iPad speaker is malfunctioning as the rest of it performs well, other than the sound. Remember to scan your settings to ensure that the sound and iOS software are up to date. For example, sound settings on your music app may be muted, so check for this.
iPad Speaker Replacement Cost
iPad Speaker Replacement Near Me / iPad Logic Board Repair Mumbai / iPad Speaker Repair Near Me