Our iPad Repair Service Can Fix All iPad Pro Models ​
Need your broken iPad fixed fast and professionally? Have you got a smashed iPad screen, a damaged rear case, or has your battery died? Contact iPad Repairs, and we will replace your iPad screen, your faulty speaker, power button, or any iPad problem you may have.
We appreciate how vital your iPad is at iPad Repairs, and we will have it back to you within 24 hours by next-day delivery. It's quick and easy to book it in for repair – pick your iPad model from above and then choose the fault you have – such as a cracked iPad screen, and if you are not sure what is wrong, there is an option for that. Too! As soon as we replace your iPad screen or cure the fault, you are having. Your iPad will be returned as fast as possible.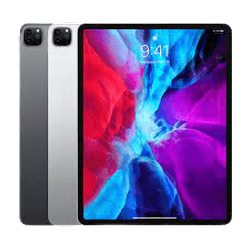 Select Your iPad Pro Models And Get Repair Started At Same Day