Same Day iPad Repair Services For Your Broken iPad 12.9 Inch All Generation By Our Experts
Several defects can appear with the iPad Pro 12.9. Screen repair is the most common defect. In addition, however, problems may occur with the camera, charging port, battery, or ear speaker. If you're looking for an experienced repair service to be carried out for iPad Pro 12.9 in the iPad service center, then look no further.
We are a capable mobile phone & Tablet repairer with experience in thousands of devices under our belt. We carry an extensive inventory of parts in our location and carry out repairs quickly.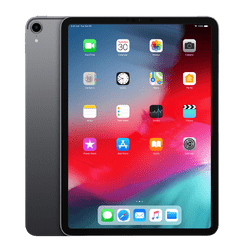 Choose Your Generation Model In iPad Pro 12.9 Inch Repair In Mumbai
iPad Pro 12.9 Repair Through Postal Service or Pickup -Drop 
We offer collection service via our array of courier partners for most repair options and areas Mumbai-wide. So all you require to do is check the appropriate repair page and book your service online.
iPad Pro 12.9 Repair Guarantee
We offer 90 days guarantee with most of our repairs, excluding devices with a history of water damage or liquid damage. The agreement is void if the device has been any evidence of physical harm, liquid damage, or other human-caused damages.
iPad Pro 12.9 Repair Services
We do service most defects that can be economically repaired. Below are some favored ones that we see most often:
Screen Repair

LCD Repair

Battery Issue Repair

Charging Issue Repair

Front Camera Issue Repair

Back Camera Issue Repair

Earpiece Speaker Issue Repair

Headphone Jack Issue Repair

Loud Speaker Issue Repair

Power Button Issue Repair

Volume button Issue Repair

Vibrator Issue Repair

Motherboard Element Issue Repair

Water Damage Repair Assessment& Quote Service

Fault Diagnosis & Quote Service

Insurance Damage Report & Quote Service