iPad Pro 12.9 2nd Generation Repair
Same Day iPad Repair Services For Your Broken iPad Pro 2nd Generation By Our Experts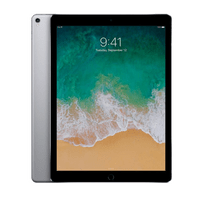 iPad Pro 12.9 2nd Generation Repair
Has the screen broken? Insensitive to touch? Not charging? The battery that drains quickly? Water damage? We've all been there, and with so much of our daily lives dependent on our iPads, it's essential to know where to go if and when an issue should arise.
If you're looking for a fast, reliable, and affordable iPad repair shop, you've come to the right place.
iPad Service Center will ensure your iPad Pro 12.9 2nd Gen is repaired, tested, and returned to you quickly. The postal service includes sending your gadget to your location anywhere in Mumbai (mail-in services).
Whether iPad Pro 12.9 2nd Gen Screen Repair or Battery Replacement, our repairpersons will remove your damaged component and install a brand new one that completely functions. We will run different tests to ensure your iPad works perfectly once the repair is complete.
Select Repair Type For Your iPad Pro 2nd Generation