iMac Pro Repair & Service In Mumbai, Thane And Navi-Mumbai
We at iMac Pro Repair & Service Technicians have years of experience servicing and upgrading all latest and older Mac computers such as iMac Pro 3.2 GHz 8-Core Xeon W-2140B, iMac Pro 3.0 GHz 10-Core Xeon W-2150B, iMac Pro 2.5 GHz 14-Core Xeon W-2170B, 2.3 GHz 18-Core Xeon W-2191B, etc. In addition, we are the ultimate experts in repairing Apple iMacs in the Mumbai region.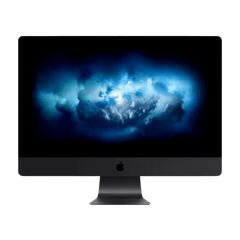 Your productivity is instantly affected when your iMac is getting slow or broken. So we understand that it is of the utmost importance that your computer is up and operating to get back to work as soon as possible. With iMac Pro Repair Service — you've made the correct option!
Why should experienced Mac technicians only service your Mac?
Select Your iMac Problems & Get Repair Started At Same Day
Why Choose Our iMac Pro Repair & Services