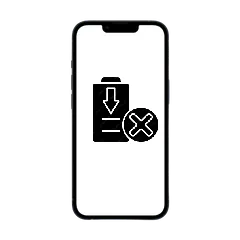 iPhone Battery Replacement Services In Mumbai
We all are aware that after using your iPhone for a period of time, the battery stops giving you the life it used to. This will never stop you from loving your device but would always feel the necessity to do something about it. Our iPhone Service Center Mumbai provides simple, easy, and fast service for iPhone Battery Replacement in Mumbai.
At Our iPhone Service Center, we are well aware of how precious your iPhone is to you so we strive to provide quality repairs at an economical price. The battery issue is a common issue in most phones, especially iPhone. This repair is conveniently done within 1 hour at our Mumbai's iPhone Service Center.
Yes, you heard it right! One hour and your device will resume giving you the hours it used to. With one hour and very affordable cost, you will get back to enjoying your device like before. Remember us, iPhone Service Center Mumbai your next iPhone Battery Replacement and it is a promise that we will not disappoint you.
iPhone Battery Replacement Near Me / iPhone Battery Replacement Mumbai