iPhone Rear Camera Repair Services In Mumba
iPhone Rear Camera Repair & Replacement
If you've damaged the rear camera on your iPhone, or maybe it's just playing up and becoming unreliable, then Our iPhone repair service can help. Our highly experienced technicians can replace the rear camera on any iPhone model. Several steps are required to remove the old rear-facing camera and replace it with a new one. Our technician will need about 30 minutes to finish the entire procedure. Working from their mobile workshops, Our iPhone service center technicians come to wherever you are.
This repair is excellent if your Apple iPhone rear/back primary camera repair glass lens is grated, shattered, or simply dropped out.
This repair replaces the rear-facing camera sapphire glass lens returning your iPhone to look and work like brand new again and with a Huge 1-year warranty.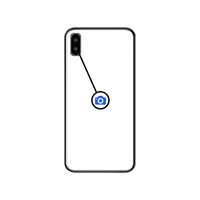 iPhone Rear Camera Repair Mumbai / iPhone Rear Camera Repair Near Me / iPhone Rear Camera Replacement Mumbai / iPhone Rear Camera Repair Cost