Having Technical Issues With Your iPhone? Apple Laptop Service Center Can Fix All Common Technical Issues
Each iPhone Repair Starts With Diagnostics To Localize The Source Of Faults & Apply The Correct Solution. Find iPhone Repair Near Me.
iPhone Battery Replacement/Repair
A Battery In An iPhone Is Something Which Is Absolutely Necessary And We Have No Choice But To Accept That. Nothing Lasts Forever And Our iPhone Power Cell Will Stop Function Correctly With Time And Eventually You Will Come To The Situation, You're Your Handset Will Get Stuck On The Cable For A Whole Day!
There is a solution for this- iPhone battery replacement. Swift, efficient way, which lets your cell gets back on its feet just straight away after repair. Happily, you don't have to be without your phone for weeks or days.
If you live locally, Apple Service Center can do an Apple iPhone battery replacement in 1 hour only.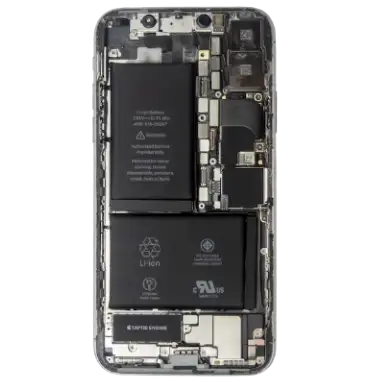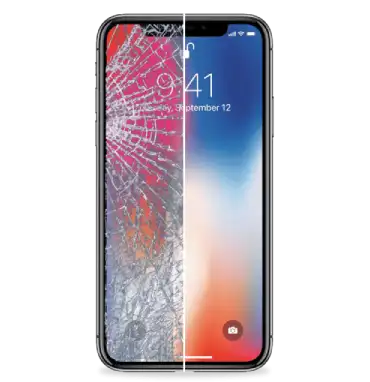 iPhone Screen Replacement/Repair
If your iPhone has the screen cracked, the front glass is broken or the display problems, vertical lines on the screen, the problem with the touch functionality, those will be all replaced at once as they come as one integral part. The service includes parts and labor. iPhone Screen Replacement
The damage usually happens when you drop the phone, bend it, drop it into the water, or try to replace the screen without experience and professional tools. Apple Laptop Service Center replaces the faulty part and tests the phone after repair when you bring it or send it to our store.
Apple Service Center's technicians will repair your iPhone while you wait if it is possible. In most cases, the repair doesn't take longer than 1 hour including testing your iPhone after repair. Expect perfect results when you get your phone back!
iPhone Logic Board Replacement/Repair
iPhone Logic Board Repair requires years of experience. When you bring your device to Apple Service Center you can be sure it is being repaired by some of the best chip-level repair technicians in the world.
We have been doing chip-level repairs on the iPhone since it was introduced in Mumbai in 2012. Apple Service Center successfully completes hundreds of chip-level repairs for our customers each month.
iPhone Camera Replacement/Repair
You Are In The Right Place If You Want To Get The Camera Repaired And Fix Blurred Pictures. The Repair Does Not Include A New Camera If That Needs To Be Replaced. iPhone Camera Replacement
Apple Service Center will replace the camera and clean the internal camera inside. However, sometimes it appears that the camera is already damaged too (autofocus doesn't work, noise in the background). If the camera inside has to be replaced, there will be an additional cost.
To guarantee your satisfaction, Apple Service Center replace the camera with a high-quality part. The mounting point is a double-sided adhesive, exactly the same as Apple uses, and that guarantees the perfect fit.
iPhone Earpiece Speaker Replacement / Repair
Has your iPhone earpiece stopped working? Is the earpiece sound very low or has it failed altogether?
Apple Service Center will fix your faulty earpiece inside the phone with genuine manufacturer parts.iPhone Earpiece Speaker Replacement will also clean any build-up of dust in between the earpiece and mesh for voice clarity. The repair is also covered by our 1-year warranty for complete customer satisfaction.
Turnaround is extremely fast! Most repairs are carried out on the same day the device arrives at our shop and they are usually ready for postage back to you on the next morning!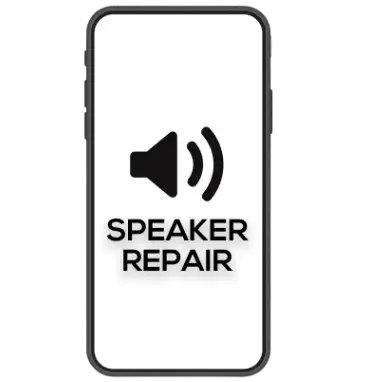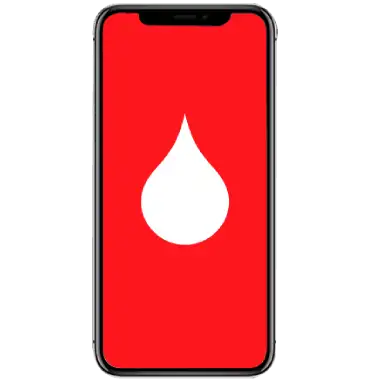 iPhone Water Damage Diagnostic
Let Apple Service Center's team of Tech Repair Specialists save your iPhone from water damage. If liquid damages your iPhone, your phone can still be fixed and restored to a fully functioning device.
The first step in having your water-damaged device restored is for our technicians to conduct a diagnostic test, which will show them exactly what component has been damaged by liquid, before carrying out this repair, they will quote you on the repair before carrying out any further repairs.
Our team of Tech Repair Specialists has been working on iPhone water damage repairs since 2012 and is equipped with the finest tools to repair your damaged phone.
| iPhone List | Model No. |
| --- | --- |
| iPhone 12 Pro Max | A2342 |
| iPhone 12 Pro | A2341 |
| iPhone 12 | A2172 |
| iPhone 12 mini | A2176 |
| iPhone SE (2nd generation) | A2275 / A2296 / A2298 |
| iPhone 11 Pro Max | A2161 / A2220 / A2218 |
| iPhone 11 Pro | A2160 / A2215 / A2217 |
| iPhone 11 | A2111 / A2221 / A2223 |
| iPhone XS Max | A1921 / A2101 / A2102 / A2104 |
| iPhone XS | A1920 / A2097 / A2098 / A2100 |
| iPhone XR | A1984 / A2105 / A2106 / A2108 |
| iPhone X | A1865 / A1902 / A1901 |
| iPhone 8 Plus | A1864 / A1898 / A1899 / A1897 |
| iPhone 8 | A1863 / A1906 / A1907 / A1905 |
| iPhone 7 Plus | A1661 / A1785 / A1786 / A1784 |
| iPhone 7 | A1660 / A1779 / A1780 / A1778 |
| iPhone SE (1st generation) | A1662 / A1723 / A1724 |
| iPhone 6s Plus | A1634 / A1687 / A1690 / A1699 |
| iPhone 6s | A1633 / A1688 / A1691 / A1700 |
| iPhone 6 Plus | A1522 / A1524 / A1593 |
| iPhone 6 | A1549 / A1586 / A1589 |
| iPhone 5s | A1453 / A1533 / A1457 / A1518 / A1528 / A1530 |
For More Information Visit www.applelaptopservicecenter.net
Contact Us @ This Page