Laptop USB Port Repair In Mumbai
Call us for instant Laptop USB Port Replacement & repair or click here to book your laptop for a repair.
---
---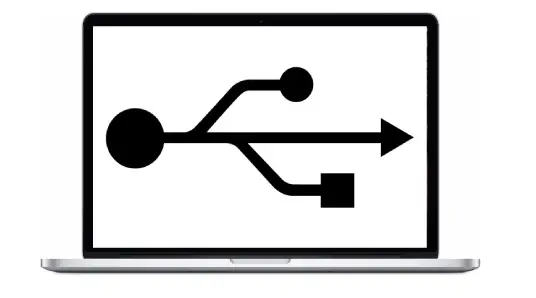 Are you looking for a Laptop USB Port Repair Services In near you in Mumbai? You are at right place.
Have your PC or laptop USB ports stopped working? To fix this, you need to diagnose the root of the problem. Here's everything you need to know to quickly get your USB ports working again.
You can call us on +91 9594423645 for all laptop power supply repair including Apple MacBook Pro, Air, Dell, HP, Acer, Asus, and Alienware, Samsung, MSI, Microsoft etc.
Think Your USB Port Not Working? Test It!
Before proceeding, be sure that it is the port that is faulty, rather than the device you're connecting.
To establish which is the problem, you'll need to know how to troubleshoot the USB port. This means testing the USB port.
Start by connecting the device to another USB port. If it works, then the problem is the first port; if the device remains undetected, you have a faulty device. (Note that if you can't reformat the USB drive, it will need replacing.)
Fix Broken USB Hardware
We'll look at some software fixes in a moment, but first, what if the USB port is loose?
USB ports are soldered to a board within your computer. This may be the motherboard but is typically a secondary printed circuit board (PCB). With regular use, ports can become movable, at times completely unattached.
Often, this is down to the shape of the connected USB devices. While small Wi-Fi, Bluetooth, and even new USB flash memory are unlikely to put any significant strain on the port's physical connection, older "stick" memory drives are a different story. So are USB cables; their size and associated weight act as a sort of lever, contributing to USB ports working loose.
If you suspect a USB port on the motherboard is failing, replacing it isn't easy. On a desktop computer, you may be able to find a replacement board that can be slotted in without too much effort. Want to know how to fix a USB port on a laptop? It's going to take a soldering iron.