Get Same Day MacBook Pro Water Damage Repair Services By Our Professional Technicians In Mumbai, Thane And Navi-Mumbai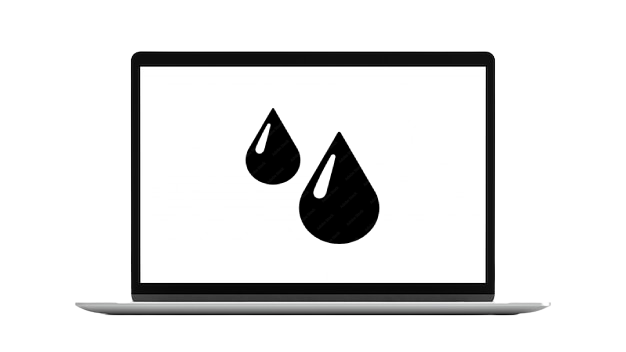 Water damage is a serious problem for a Mac user. That full silver casing is great for protecting your device against the ridges and shocks of daily life. But once water sees its way inside, things go very bad, very fast. Fortunately, our MacBook Pro water damage repair squad is here to put them right again. And we're as quick as The Flash. Common signs of water damage include flickering displays or clicking sounds coming from inside the machine.
The longer you allow your laptop to run once these symptoms present themselves, the more damage you're likely to do to its interior workings. So, like we said: if you think there's liquid present inside your MacBook, shut it down disconnect the power. And get on the phone. Our MacBook Pro water damage repair squad will come running.