iPhone Speaker Replacement Services In Mumbai
iPhone speaker replacement is one of the services we provide for our customers at our iPhone service center in Mumbai. This replacement service is done once we find the speaker irreparable. It is not difficult to detect the problem with the top speaker. During a call, if you could not hear the other party's voice or any other sound, then there could be a problem with your speaker. However, try calling other people and reboot the device.
Alternatively, see if your headphone icon is visible on the screen of your device. If it is, then your device is on headset mode. This could mean there is something stuck in your headphone jack. Look into the headphone jack, and if you see there is something stuck, then you can attempt to remove it. However, this is not recommended as inserting a sharp tool into the headphone jack and using force to remove the dirt can potentially damage the headphone jack.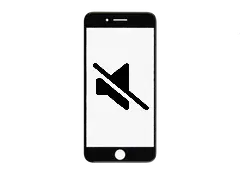 If the stated techniques do not solve your issue then try rebooting the device or restoring the settings in iTunes. If that doesn't do the trick, send your device to our iPhone service center Mumbai. We will fix it for you!
iPhone Speaker Replacement / iPhone Speaker Repair Near Me/ iPhone Speaker Replacement Mumbai / iPhone Speaker Replacement Near Me